Happy International Women's Day everyone!

This is a day dedicated globally to honour the achievements of women, and we are celebrating it with a feature of one of our #StackersWoman: Teresa Tseng.

We chatted with Teresa, a professional singer songwriter, to learn more about her and how she navigates herself in the entertainment industry that is largely dominated by men.


Hello Teresa, thank you for agreeing to do this interview. Can you share with us if you had faced any barriers/ adversities because you're a woman in your line of work?


Since the beginning, the society has been largely ruled and dominated by men. This has resulted in an environment that favours men while neglecting the strengths and abilities of women. The entertainment industry portrays this clearly with the imbalance playing fields between men and women.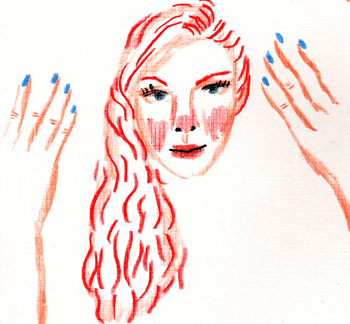 Based on my own finite experience in the entertainment industry, female artistes often have to go through constant makeovers to reinvent new looks and styles to get the attention and viewership. It is not enough to present themselves just as who they are; there must always be a type of image attached to them. For example: a girl-next-door, princess sweetheart, sex bomb, or an enigmatic appeal. The female artistes have to constantly showcase a different and/ or unique style or look to get the attention of their target audience to listen to their songs, to get the media to talk about it, and even to get the approval of men. Male artistes on the other hand, most of the times, they do not have to go through such makeovers or extra special packaging. They can just be themselves, and are marketed as as they are.  

Personally I feel that in any job industries, we should always treat everyone equally and not stereotype according to our differences, be it gender, race, religion, or colour. The society needs to focus more on gender rights and equality.
How did you overcome them?



I have ever lost myself in this process of constant makeovers, so much so that I didn't know who I am anymore and who is the real Teresa. It is also through this low period that I managed to pull myself out of this never-ending cycle and started to really explore and discover who I am. I ultimately realised that I just need to recognise myself for who I am, stand firm on my beliefs and values, and stay true to myself. And when I'm real and authentic, I will be seen by others.
Do you have a female role model who inspires you or you look up to?


My mom. I grew up in a single-parent family and witnessed my mom juggling her responsibilities as both a mother and a father. I can see that it was really tough and there was a lot of weight and burden on her to bring up my brother and I. She has been this strong and independent woman who takes care of every little details in my life for me. Her strength, grit, and tenacity impresses me, and she is a woman I aspire to be.
 What did you dream of doing when you were a little girl?


Mmmm, if I am not a singer now, I would really like to be either an interior designer or graphic designer. I always like design and making things pretty makes me happy :)
What are you most proud of in your life?


Teresa performing at the Esplanade during the Huayi Festival in February 2020.


I'm very proud of myself that I am where I am now. For never giving up during the tough seasons in this industry, and is still persevering on to pursue my dream as a singer artist.
Teresa is using a Classic 3-in-1 Jewellery Box and had swapped the 25-section Trinket Layer to the 9-section Jewellery Layer

I like how its different compartments can fit odd-size jewellery. It's amazing!



Lastly, do you have any advice for women who are currently facing challenges in their lives?


There were many times I hear women telling me that the world is unfair to them because they are a woman. And there were times when i hear women telling me they are ashamed to be a woman. Hearing these really breaks my heart because these women can't see how unique and how beautiful they are.

I just want to encourage them and tell all the women currently facing challenges now to never, ever underestimate and doubt your ability or how powerful you are. Because what we have, be it inner strength or external resources, is always more than what we can imagine.